08/10/2015
"Strange Rites of Evil"
The new album.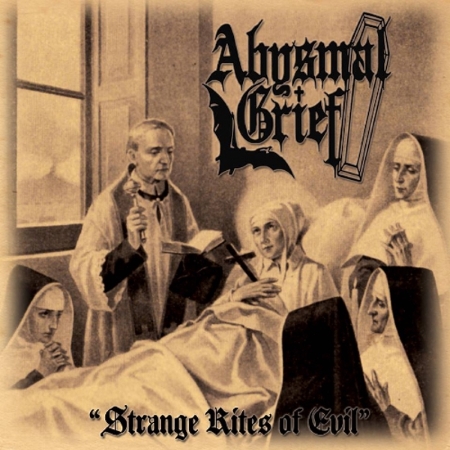 Release dates:
November 2nd 2015: Jewelcase Cd \ Digipack Cd (on Terror From Hell Records)
December 24th 2015: LP \ Lim. coloured LP \ Picture disc \ Tape (on Horror Records)
.
21/09/2015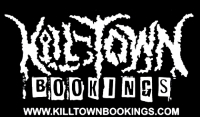 Killtown Booking Agency is at work again planning the new European tour of Abysmal Grief, scheduled for the first half of April 2016.
Promoters interested in further informations can contact the agency directly to this address: killtowntourbookings(NOSPAM)gmail.com
.
20/04/2015


Finally available!!!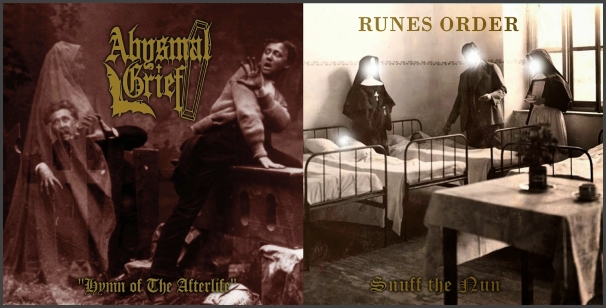 Abysmal Grief\Runes Order
- Split 12" -

LIMITED TO 500 COPIES
(300 Black Vinyl + 200 Grey Vinyl)


Available on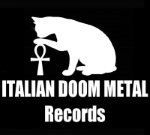 www.italiandoommetal.it
.
.
18/04/2015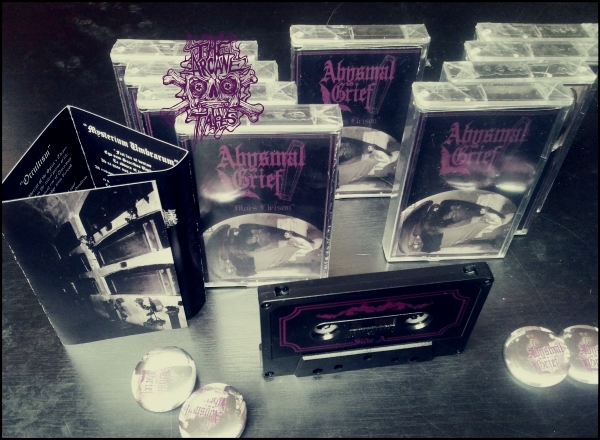 "Mors Eleison" tape OUT NOW!!!
The long awaited "Mors Eleison" tape is out now
on Arcane Tapes Records!.
.
.
.
.
.
Watch out!
Abysmal Grief have NO official Facebook profile!!!
You can contact the band only through this website.
.
.