09/01/2015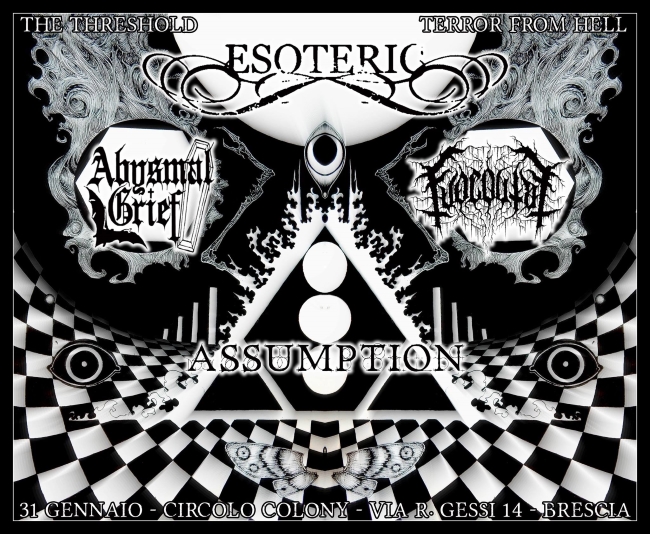 .
.
23/06/2014
New longsleeve & hoodie "We Lead The Procession"
and patch "Symbol" finally available!
Check the Merchandise page for more details...
.
13/03/2014
PRESENT
.
"We Lead The Procession"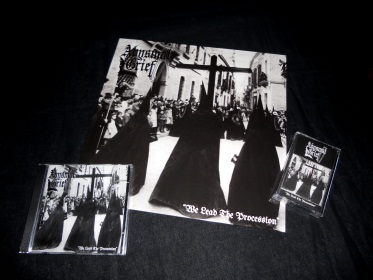 More than 50 minutes of rare and unreleased raw tracks recorded between 1998 and 2009.
"Spanning a decade of recordings, the aptly titled "We Lead The Procession" stands as a cenotaph of how Abysmal Grief has been leading the funeral procession for years and have left footprints of Death itself in which others can only follow..."
The LP will be limited to only 500 copies on black vinyl only, and the MC version is limited to only 100 copies on professionally manufactured cassettes – both never to be made available again!
The CD edition will feature "Sinister Gleams" bonus videoclip from the "Feretri" album.
Available from April 2014!
.
.
Watch out!
Abysmal Grief have NO official Facebook profile!!!
You can contact the band only through this website.
.
.